Posted by Rolling Sands on 26th Mar 2020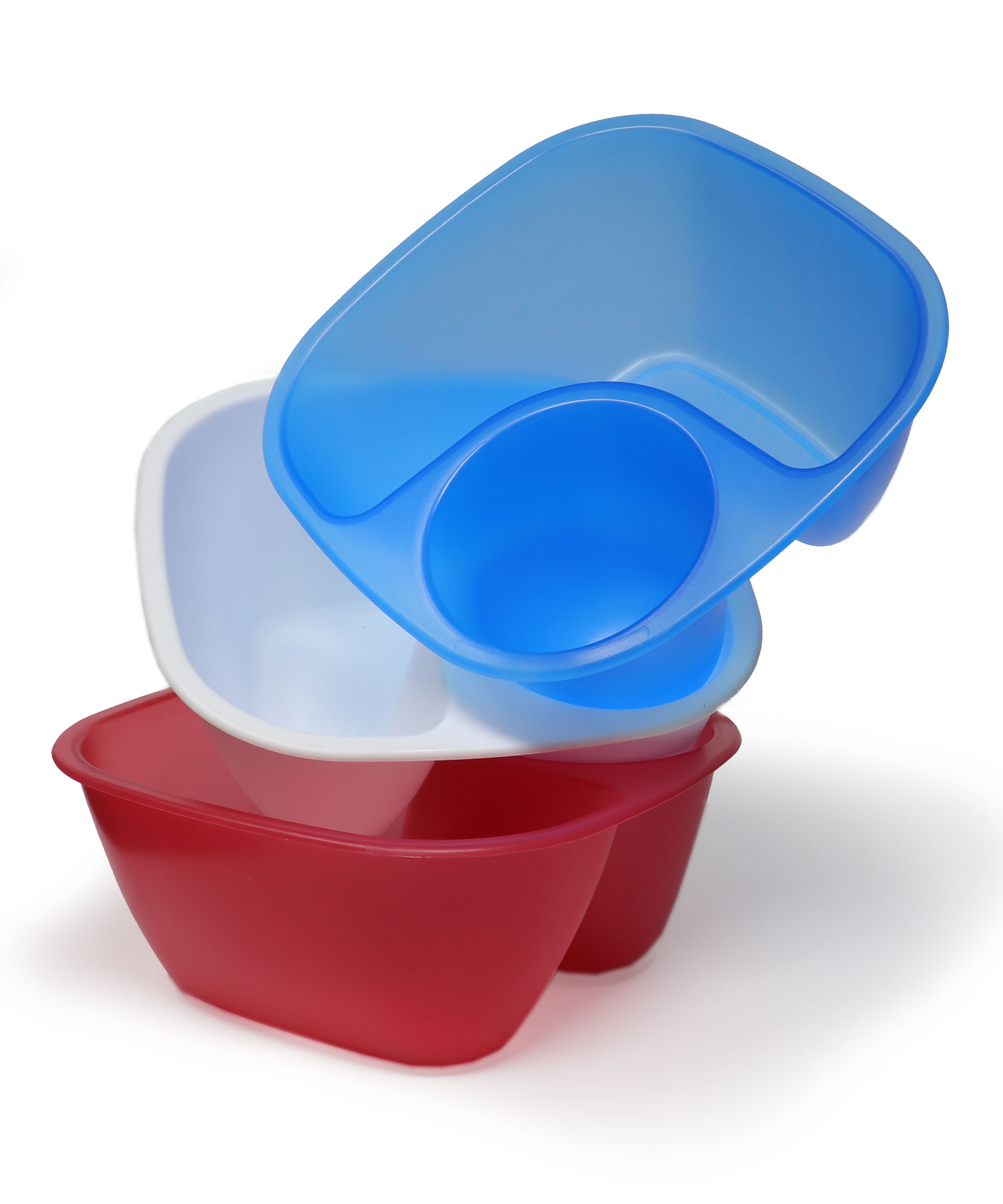 Here's your new every day snack and dipping bowl. It's personal-size, so you can feel free to double dip. Grab one for every person in your house. Kids will love it for their after-school snack (or after home-school, as it is) to dip their veggies in ranch dressing, or dip cookies in milk. Adults will love it when snacking on pistachios and they'll now have a separate compartment for the empty shells, or when dipping tortilla chips in guacamole. The convenience of two divided sections in one bowl will be so handy for lots of snacks and desserts, you might even grab one several times a day.
Having a party? These bowls are easy to hold while walking around socializing with other party-goers.
Five colors to choose from, or buy assorted colors of these reusable Dip-It Snack Bowls.